Hi and welcome to Dunk Tank Babes, the haven for seeing clips and pics of sexy girls getting wet. We do what it says on the tin! Yep we dunk babes!

We have we got a variety of pretty, sexy, girls in different outfits and situations for you.

Hopefully youll find exactly what you want in our catalogue of goodies. And if you cant find it dont worry; just let us know and well do our best to fulfil your dreams!
Latest Scenes
Top Scenes
Based on ratings, hearts, clicks, sales, age, and other factors
Custom Videos
Commission our studio to create a personalized film for you.
Reviews
Sent by real customers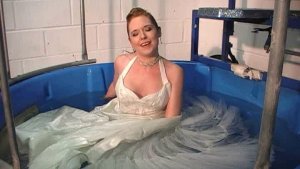 This collection makes for a great bargain. So many great scenes.
A really great bargain. I really enjoyed the riding clothes and the wedding gown. Quite a few have clothing that goes see-through. All the segments have great banter.
-
Old Man
12/29/14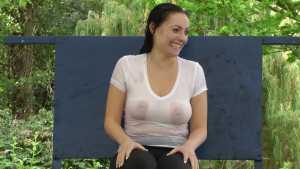 Sophia is a great dunk tank "victim"
Sophia makes this video special. She is great at the banter with the dunker. When she gets dunked the first time, her shirt does not get as see-through as it could. Instead of having us wait to get a better view, she kneels in the water a few times. Sophia smiles while she does this. It is like she really wants to tease us viewers with a great view of her breasts. The video is great from the introduction till Sophia does a twirl to give us a great view of her wet clothing. Everything a great dunk tank video should be.
-
Old Man
12/29/14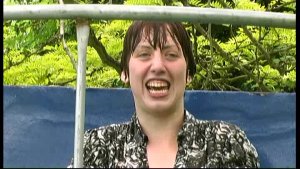 Briliant dress designed for getting wet
I loved the dress that Helen wore for this shoot. Very much the girls next door type. It seems she had fun. at one point her skirt came up her back and over her head, it is pity we didn;t get a better shot of it than er did, otherwise this shoot would have been awarded the top mark. Helen comes across as a lovely sexy lady who likes a lot of fun. I thoroughly recommend this shoot.
-
Topcattopone
11/18/13